Lincoln's Death
The wounded president would not survive.
At the time, many people felt a theatre was not a proper place for a president to die. The White House was only six blocks away—but a bumpy carriage ride on Washington's unpaved streets might kill Lincoln immediately.
Soldiers carried Lincoln down the stairs of the theatre and out onto Tenth Street.
Standing on the Petersen boarding house stoop across the street, Henry Safford had heard the commotion. He knew that Willie Clark, a fellow boarder, was out for the night—and his room was vacant. He yelled to the soldiers, "Bring him in here!"
In the front parlor, First Lady Mary Lincoln awaited word of her husband, occasionally venturing in to visit him. In the back parlor, Secretary of War Edwin Stanton interrogated witnesses and directed the investigation.
Outside, thousands of people crowded onto Tenth Street and kept vigil through the night.
President Abraham Lincoln died at 7:22 a.m. on April 15, 1865. Mary Lincoln was not in the room with him. Soldiers quickly removed his body to the White House for an autopsy and to prepare for a funeral.
At 11:00 a.m., Vice President Andrew Johnson took the oath of office as the 17th president.
Follow the events of Lincoln's last night through the eyes of the people who lived through it.
First-Hand Accounts
Read eyewitness accounts of Abraham Lincoln's death from the people who were there.
President Lincoln's Last Hours
During the night that President Lincoln lay dying in the Petersen House, more than 40 people came in and out. Meet some of the people who attended to the dying president that night.
Continue Exploring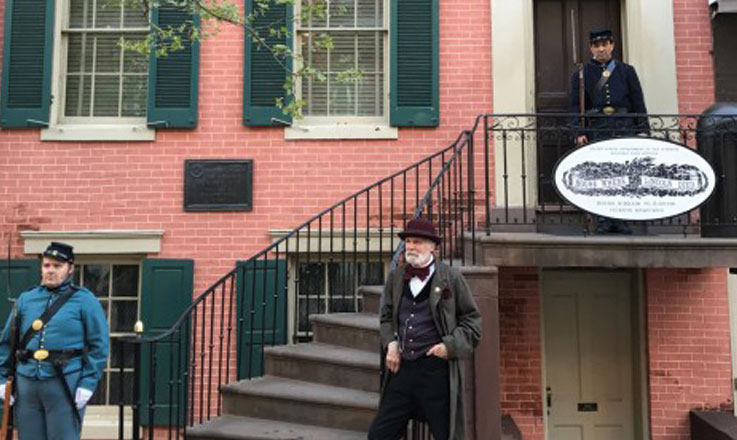 House Where Lincoln Died
What happened to the House Where Lincoln Died? Explore how its residents fared and how this small house later became a museum with 3,000 artifacts.
Reactions to Lincoln's Asassination
How did people around the country and world respond to Lincoln's assassination? See primary sources detailing what they said.
Protect Our History
Give to Ford's Theatre and help us share the stories that shaped a nation.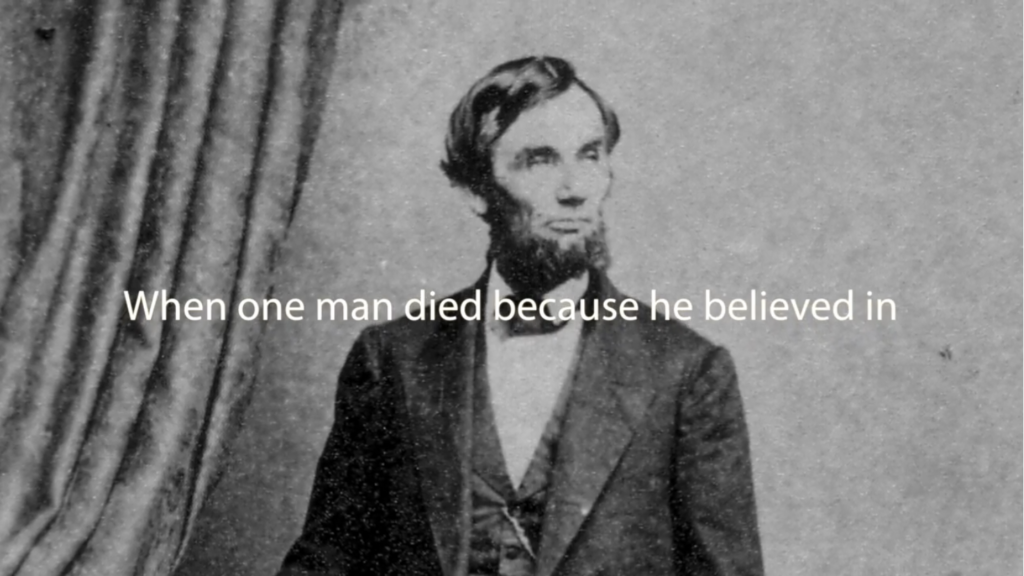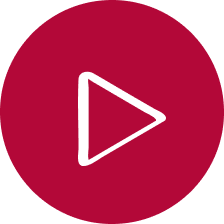 President Lincoln's Last Moments
After John Wilkes Booth shot President Abraham Lincoln, soldiers carried Lincoln from Ford's Theatre and across Tenth Street, so that he could pass his last moments peacefully, surrounded by those who knew him best. He died in the Petersen family's boarding house at 7:22 a.m. on April 15, 1865.