Lincoln's Life Masks
These two extraordinary life masks—made but five years apart—bring viewers face to face with President Abraham Lincoln
Producing life masks of famous figures was common in the 19th century. It involved applying wax or plaster to a subject to create a mold, which could be reproduced using plaster or bronze.
Life masks not only recorded the visages of famous individuals for use by artists creating busts or sculptures, but were seen as important medical records by those who believed skull and facial features could be used to explain an individual's character – a common theory at the time.
Examine the Evidence: What do the two masks say about how Lincoln's time as President affected him physically? If you could stand face to face with Lincoln, what would you want to say to him?
The Masks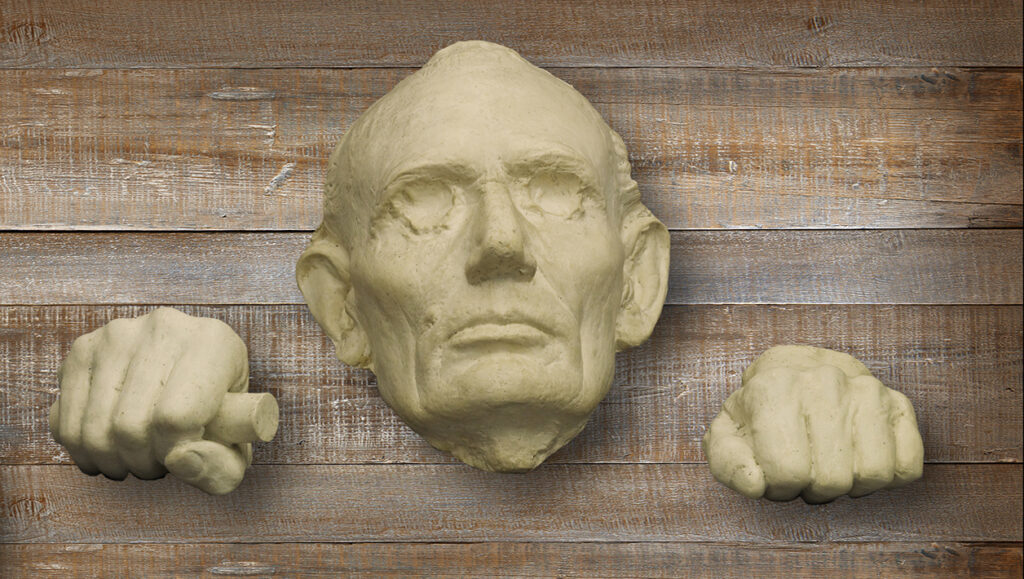 1860: Candidate Lincoln
This mask of the 51-year-old Lincoln, made by Leonard Volk in 1860, hardened so fast that it was painful to pull off.
1865: President Lincoln
Clark Mills made this mask in February 1865. Notice how aged Lincoln looks four years into his presidency. His secretary, John Hay, said it showed "unspeakable sadness and all-sufficing strength."
Protect Our History
The night of April 14, 1865, forever changed our national history. Together, Ford's Theatre Society and the National Park Service partner to protect the artifacts from that night. Through these objects, we can better understand how that single event transformed our nation. Give to Ford's Theatre to help continue sharing the stories that shaped a nation.