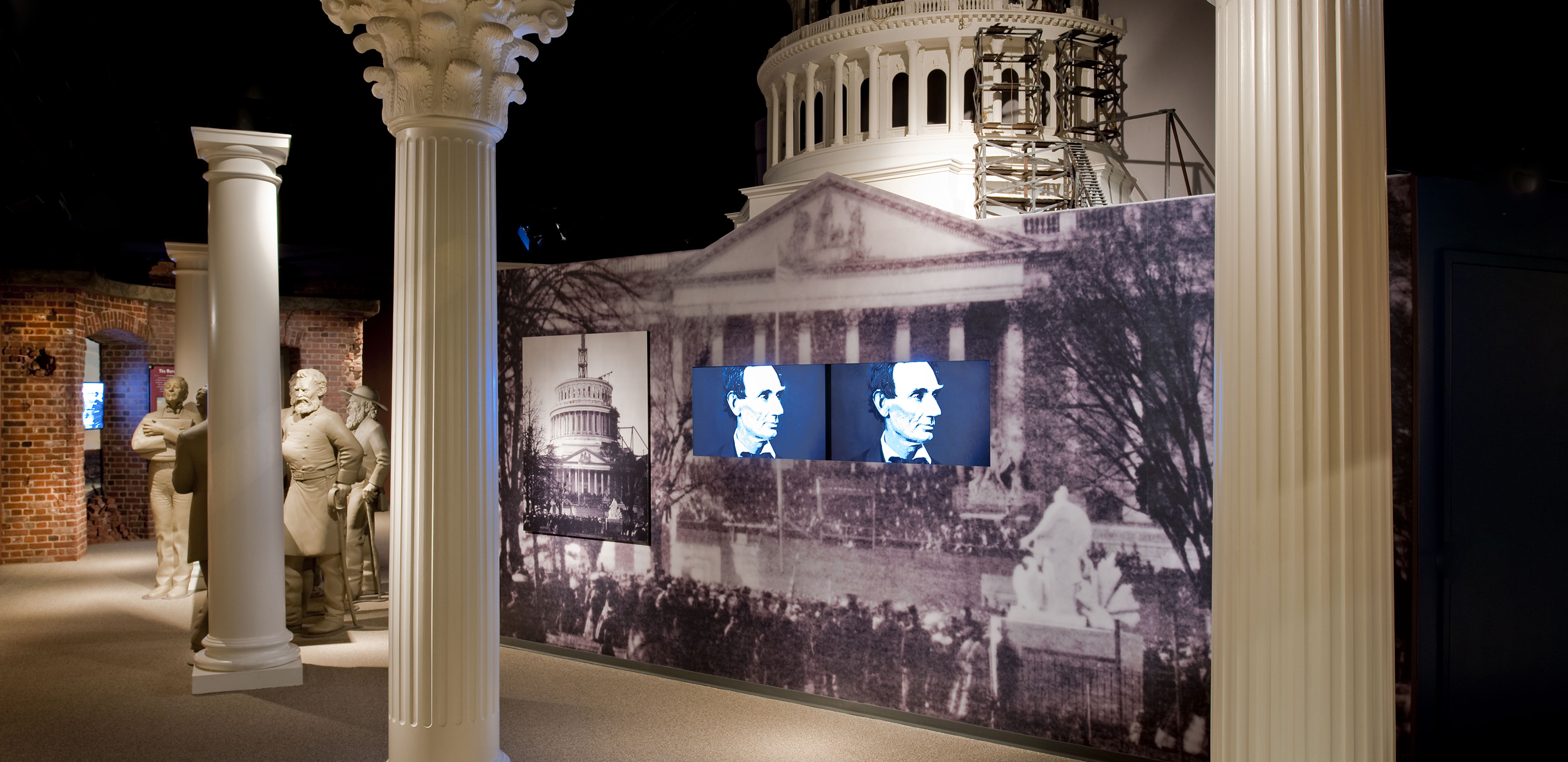 Visit Us
Ford's Theatre explores the legacy of President Abraham Lincoln and celebrates the American experience through theatre and education.
In April 14, 1865, Lincoln and his wife decided to visit the theatre to see the comedy Our American Cousin. John Wilkes Booth, a Confederate sympathizer, snuck into the President's Box and shot Lincoln with a single-shot Deringer pistol. Booth fled into the night, and Lincoln died the next morning in the Petersen House, a boarding house located just across the street from the theatre.
Historic Site
Visit Ford's Theatre and step back in time. While at our historic site, you will learn about the events of April 14, 1865, and the lasting impact of Lincoln's assassination on our nation. We are a popular Washington, D.C., tourist destination and welcome more than 650,000 visitors a year.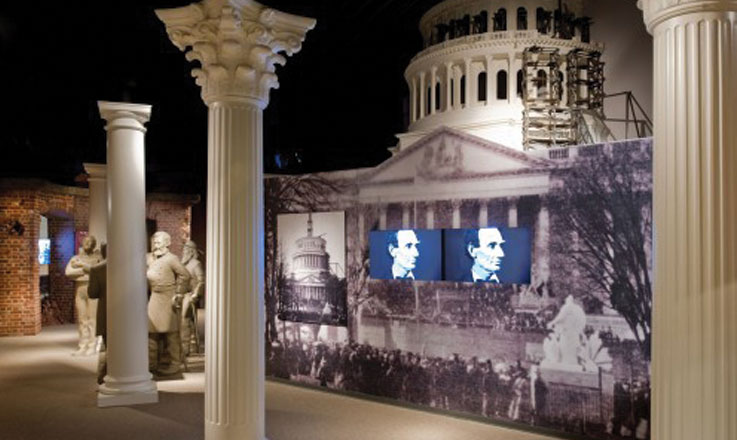 Museum
Explore exhibits on Lincoln's presidency, Civil War milestones and the assassination conspiracy led by John Wilkes Booth.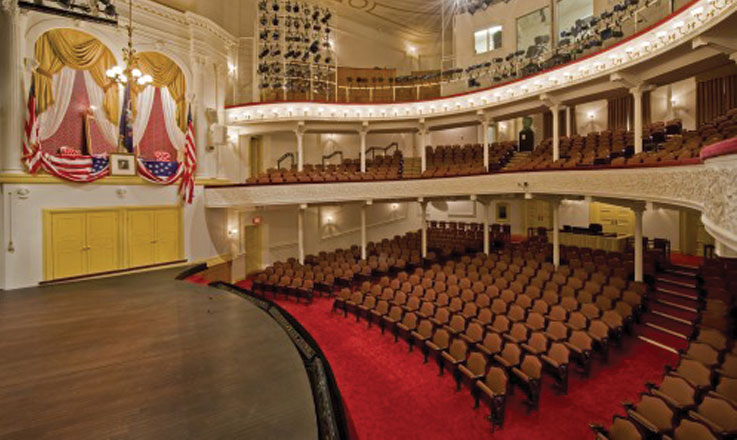 Theatre
Go inside the historic theatre and learn about the night of the assassination.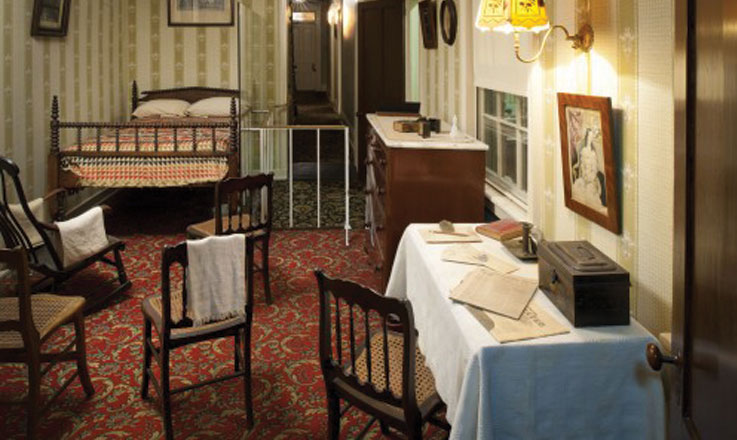 Peterson House
See the house where President Lincoln died and learn about the people who gathered around him that fateful night.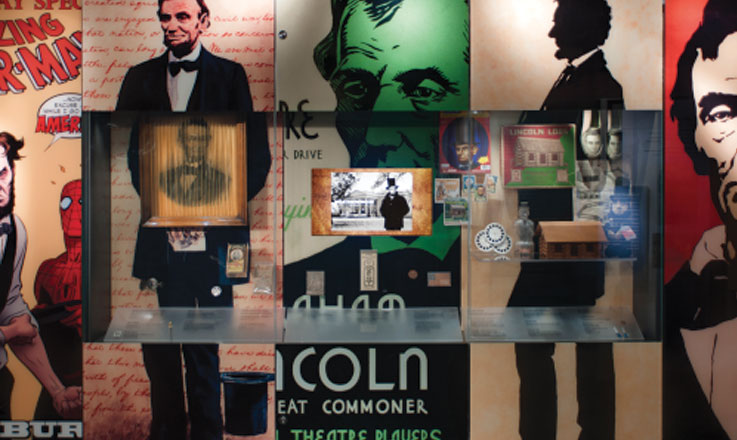 Aftermath Exhibits
Learn about the hunt for John Wilkes Booth, follow Lincoln's funeral train and witness a nation in mourning.
Group Visits to the Historic Site
Bring your group of 20 or more to visit Ford's Theatre in Washington, D.C., the site of President Abraham Lincoln's assassination.
Plan Your Visit
Information to help you plan your visit.
Site Activities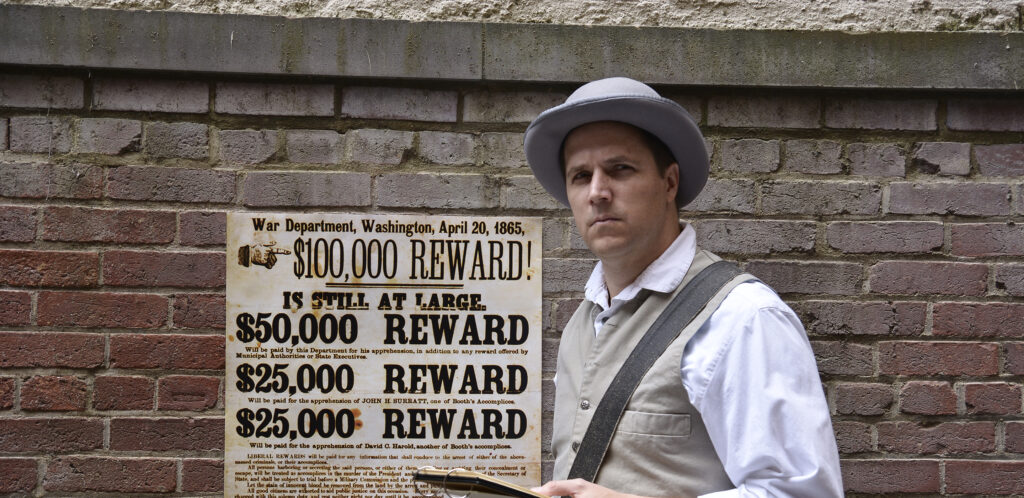 History on Foot
A walking tour that brings history to life!
On the night of April 14, 1865, Detective James McDevitt was on duty at the Washington Metropolitan Police headquarters, a half-block from Ford's Theatre.
One Destiny
A one-act play about the Lincoln assassination
Learn about President Lincoln's assassination from two men who were there. Actor Harry Hawk and Ford's Theatre co-owner Harry Ford revisit the events of April 14, 1865.