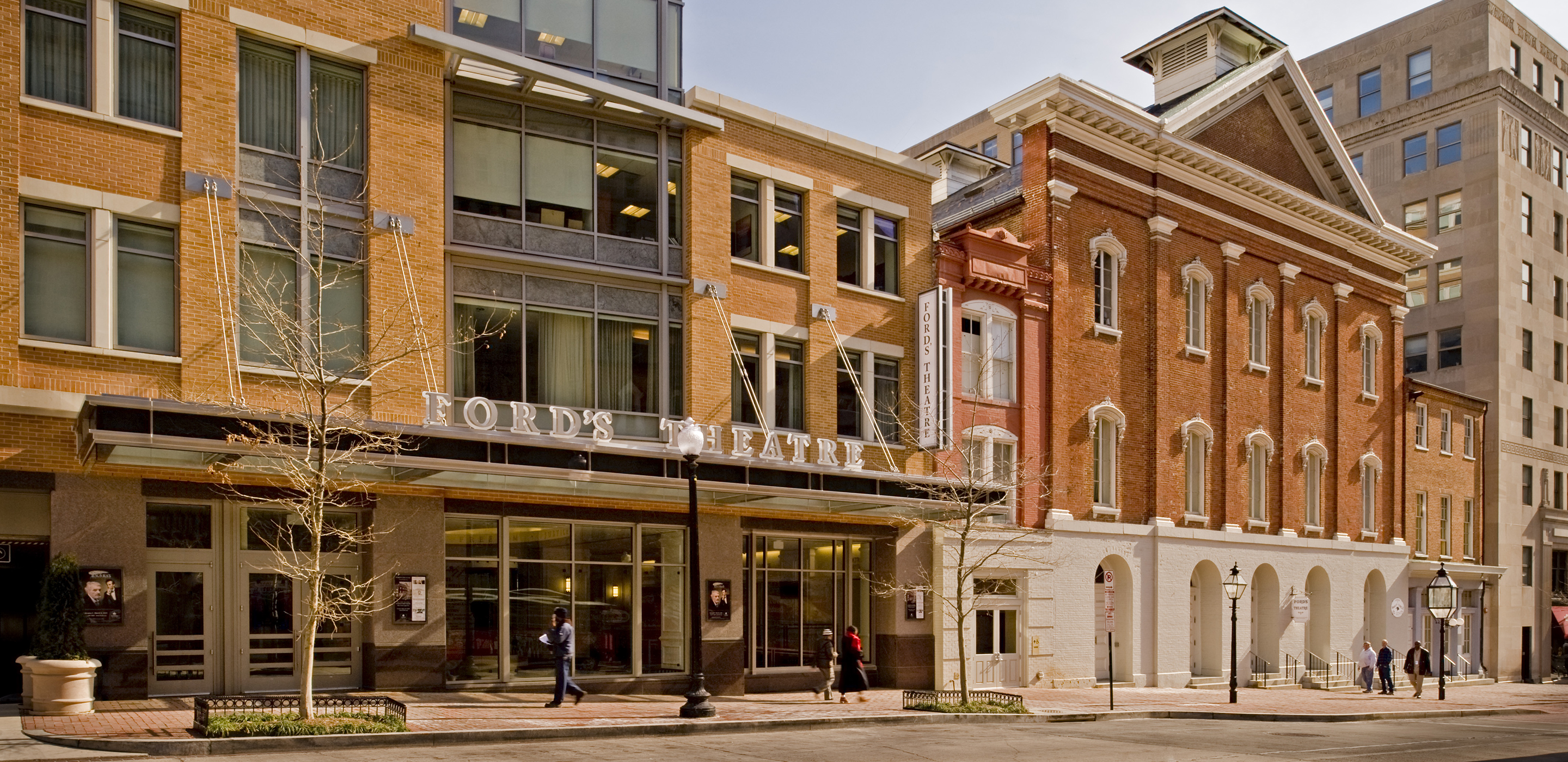 Accessibility
At Ford's Theatre, we are committed to ensuring visitors of all abilities can experience the performances, exhibits, history and programs our site has to offer.
Please call (202) 347-4833 or email [email protected] with questions.
Related Events and Performances
Something Moving: A Meditation on Maynard Accessible Performances
Audio-Described Performances
Wednesday, October 11, 2023 at 7:30 p.m.
Saturday, October 14, 2023 at 2 p.m.
ASL-Interpreted Performance
Thursday, October 12, 2023 at 7:30 p.m.
Other Upcoming Events
Ford's For Me
Sensory-Friendly Museum Experience
Saturday, October 21, 2023 at 9 a.m.
A Christmas Carol
Sensory-Friendly Performance
Saturday, December 10, 2023 at 2 p.m.
Little Shop of Horrors
Sensory-Friendly Performance
Saturday, May 4, 2024 at 2 p.m.
Ford's Theatre accessibility programs are supported by the Liberty Mutual Foundation.
Accessibility Offerings
Elevators. You can access the lower-level museum and the balcony levels of the theatre via an elevator in our main lobby. You can access the Aftermath Exhibits and the back porch of the Petersen House via an elevator in the lobby of the Center for Education and Leadership.
Accessible Seating. You can purchase accessible seating for mainstage performances in the rear orchestra and the balcony sections of the theatre online, by phone at (888) 616-0270 or in person at our Box Office. Please note all seats in the theatre, with the exception of the accessible seating areas, require the use of stairs.
Accessible Chair Rental. Ford's Theatre has in-house accessible chairs available for our visitors to use on site at no charge. These are available first come, first served at the Box Office. Photo ID required.
Audio-Described. We offer scheduled audio-described performances for all of our mainstage productions. To request an audio-describer for a different performance, please contact [email protected] at least two weeks prior to your visit.
Sign-Interpreted. We offer scheduled sign-interpreted performances for all of our mainstage productions. Sign-Interpreted services are not available by request. With the GalaPro Free Closed Captioning Mobile App, real-time closed captions are available for mainstage performances.
Assisted Listening Devices. We offer assisted listening devices and large print programs for all mainstage performances on a first-come, first-served basis. Ask our friendly volunteer ushers for the device or a program when you enter the theatre.
Large Print programs are available for all mainstage performances. Please ask one of our friendly ushers when being seated.
Braille. National Park Service brochures are available at the Box Office. Braille programs are available for our mainstage productions; please ask one of our friendly ushers when being seated.
Sensory-Friendly. Sensory-Friendly experiences are designed to create a museum or theatre experience that is welcoming for individuals on the autism spectrum or those with other sensory sensitivities who might benefit from an adjusted environment. Our Sensory-Friendly experiences aim to provide a safe environment where individuals and families can relax and be who they are.
For specific requests, additional accommodations or questions, please contact us at [email protected].
Lincoln Borne by Loving Hands: An Audio Described Painting