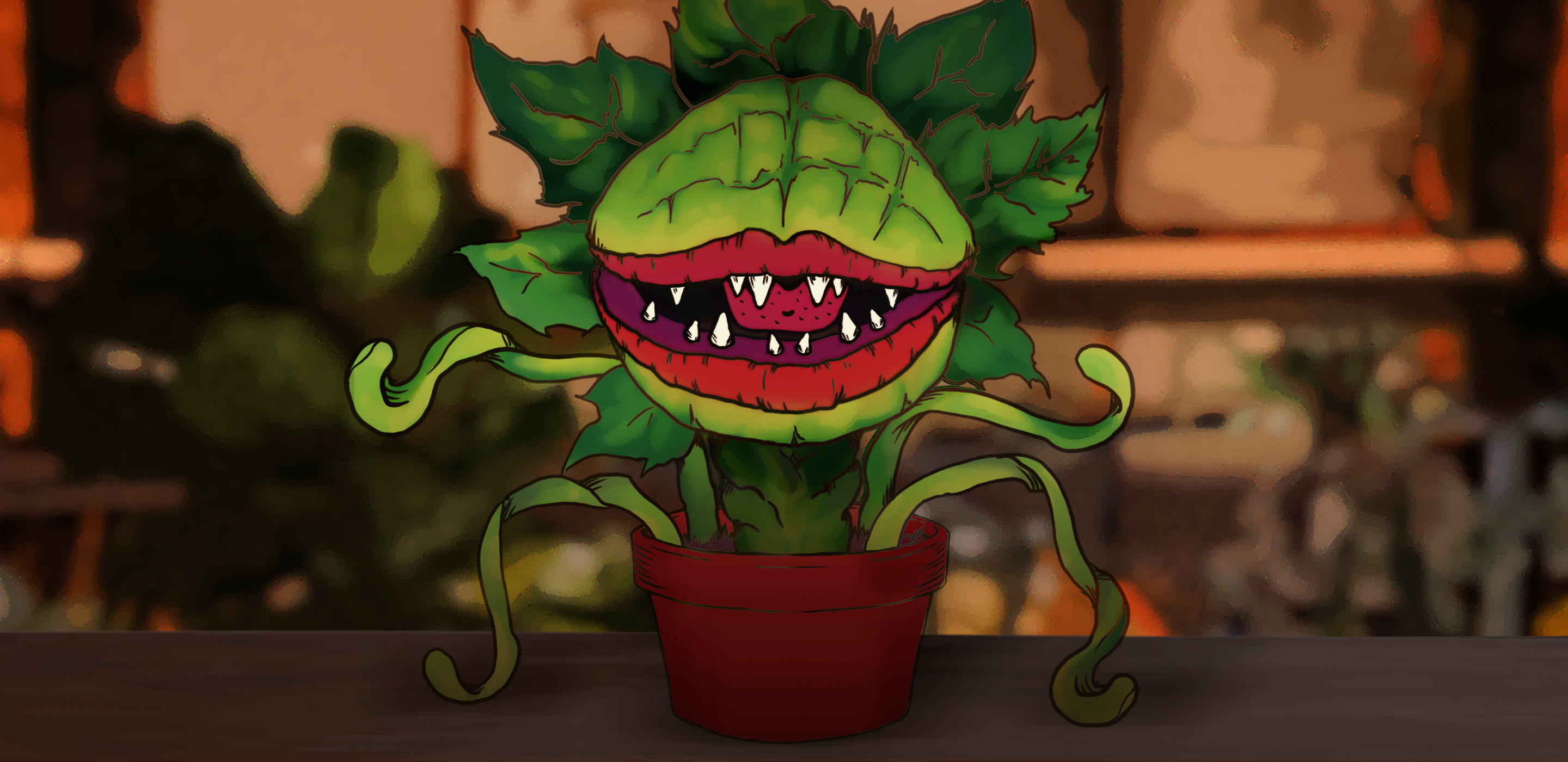 Student Matinees
Ford's Theatre offers weekday student matinees and lessons to complement your curriculum. Our theatrical productions spotlight the depth and breadth of the American experience and offer meaningful connections to classroom learning. Bring your students to a matinee and they will experience curriculum and content come to life!
A limited number of free tickets are available to Washington area public schools, Title I schools, and schools that have 40 percent or more students eligible for FARMs. Schools located within the Capital Beltway may also qualify for free bus transportation.
If you are outside of the Washington, D.C., area and interested in bringing students to a performance, you can reserve tickets through our Group Sales Office.
Show Description: Little Shop of Horrors is a non-stop blast, sci-fi horror comedy, love story and rock musical that has become one of the most treasured pieces of American musical theatre. Little Shop plays homage to doo-wop and Motown recordings. The story follows a luckless florist shop worker, Seymour, who raises a wisecracking carnivorous plant – Audrey II – that develops a craving for human blood. He delights in the fame and fortune that his leafy, ever-growing friend attracts, while trying to show his co-worker Audrey that she is the girl of his dreams. As Seymour discovers Audrey II's out-of-this-world origins and intent toward world domination, he learns the lesson: "Don't feed the plants!" Join us for the return of Little Shop to our historic theatre, directed by Kevin S. McAllister (The Wiz, Ragtime).
Matinee performances are at noon on Friday, April 5, Thursday, April 11 and Friday, May 10. Applications for the Little Shop of Horrors student matinee program are now closed. If you did not get a chance to submit an application and still wish to bring your class to a matinee, please reach out to Group Sales.
Teacher Preview and Workshop
Ford's Theatre offers a free preview performance and workshop to Washington-area educators who have reserved tickets for a student matinee. Teachers who wish to receive free student matinee tickets are required to attend. As space is limited, completing the Student Matinee application is necessary to secure your spot. Registration for the Teacher Preview and Workshop will occur after the classrooms are confirmed for the student matinees.